Sports
"I hope this is just the beginning. Here's who I feel most comfortable with…"
"I hope this is just the beginning. Here's who I feel most comfortable with…"

Fikayo Tomori spoke to those of Corriere dello Sport in today's edition as he talks about the Scudetto victory and his experience with the club so far:
"It's my first title with Milan and I hope it's just the beginning. We knew from the start that we were strong and that we could win. When I arrived a year and a half ago, We were first in the table and we were aiming for a place in the Champions League. We achieved it, but without taking the Scudetto, so it was natural to start this new year with the intention of bringing home a trophy. I repeat, it's a wonderful feeling, and I'm even happier, because I'm great here.
Fikayo Tomori continues:
"Now we know what it takes to win. So we have to continue in the same way next year as well. We want to assert ourselves as champions, win as many trophies as possible and do better in the Champions League. We will be even hungrier and we will be even stronger, I am sure.
On his adaptation to Italian football:
"Basically, it's above all a question of intensity. In England there are many more. And there is also more running. But in Italy, there are more tactics and you work first as a team and as a department, before individually. For the rest, there are not many differences, only small details, nothing substantial.
On the derby's 2-1 victory in the league thanks to goals from Giroud:
"A turning point? It was certainly the case. But, I also think of the one against Lazio. There were several moments when we had the strength to react to the difficulties and bring the result home.
On the most complicated match:
"The one we lost at home against Napoli, because it was my birthday (laughs). Joking aside, the one won at the Maradona stadium was more difficult. The matches against Inter and Juventus were also complicated. I don't forget the challenges with Udinese either. Udinese are a tough team and they are physical.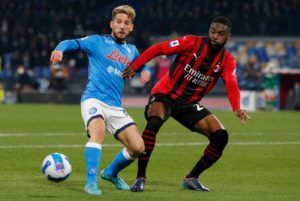 On her relationship with Stefano Pioli:
"He always gives me a lot of advice, he helps me when I make mistakes. For me it was very important, but in reality it is for the whole group. With a coach like him, you are inclined to do anything give on the ground.
On the Milan defence:
"Whether it's a defensive phase or an offensive phase, it remains a team work, not just a department of players. Work is the real secret and we have done a lot of it. this commitment, this application, improvements have been born. I admit that over the last 10-11 games, indeed, the level of our defense has been very high. When when you don't score a goal… Then, you have people like Rafael Leão or Olivier Giroud in front of you, who are able to score at any time, then everything becomes easier.
Which teammate did Tomori feel most comfortable with?
"First of all, when I go on the pitch, my only goal is to give my best. This applies to all the players I have on my side. The truth is that they are all different. Pierre Kalulu, for example, being very young, needs to be monitored and supported, so I have to talk more. The discourse is completely different with Simon Kjaær, who is a natural leader. So he is the one who leads the department and gives directions, as Alessio Romagnoli is also used to, who is also our captain and who has been part of this team for many years.
On the striker who really challenged him the most:
"More than one. I am thinking of Lautaro Martínez, Ciro Immobile, Victor Osimhen and Beto from Udinese. The Portuguese from Udinese is also strong and runs a lot. There are several strong players in Serie A, but we are the Champions.
Tomori on his teammate Zlatan Ibrahimovic:
"Zlatan is a fantastic player, he helped us a lot. The decision on his future, however, is up to him.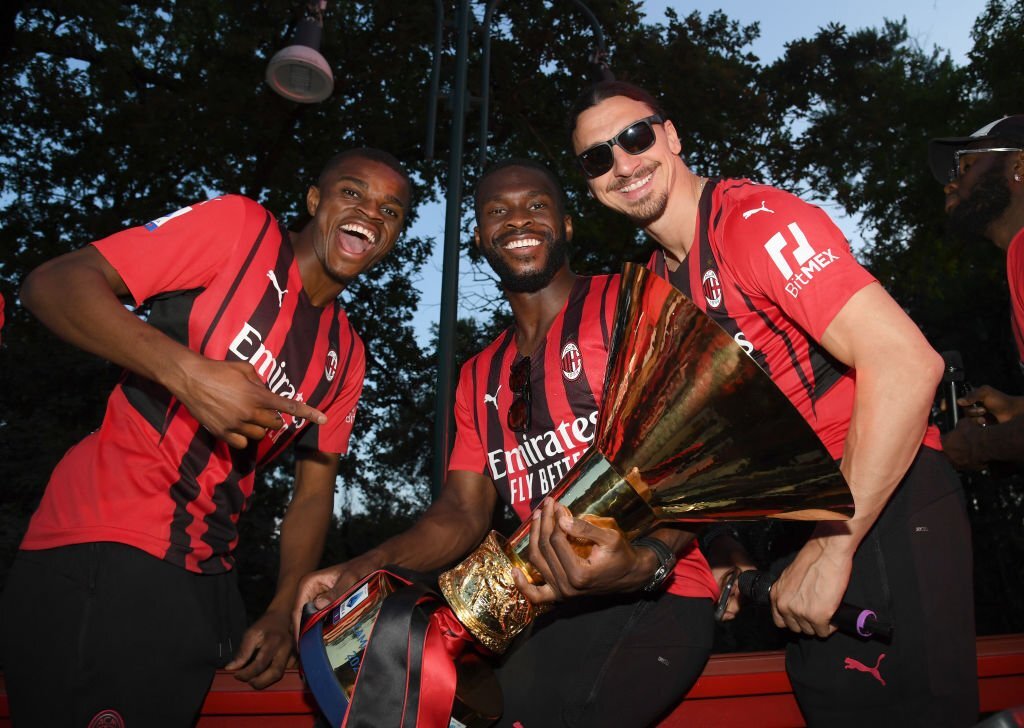 #hope #beginning #Heres #feel #comfortable